Managing Your Finances During COVID-19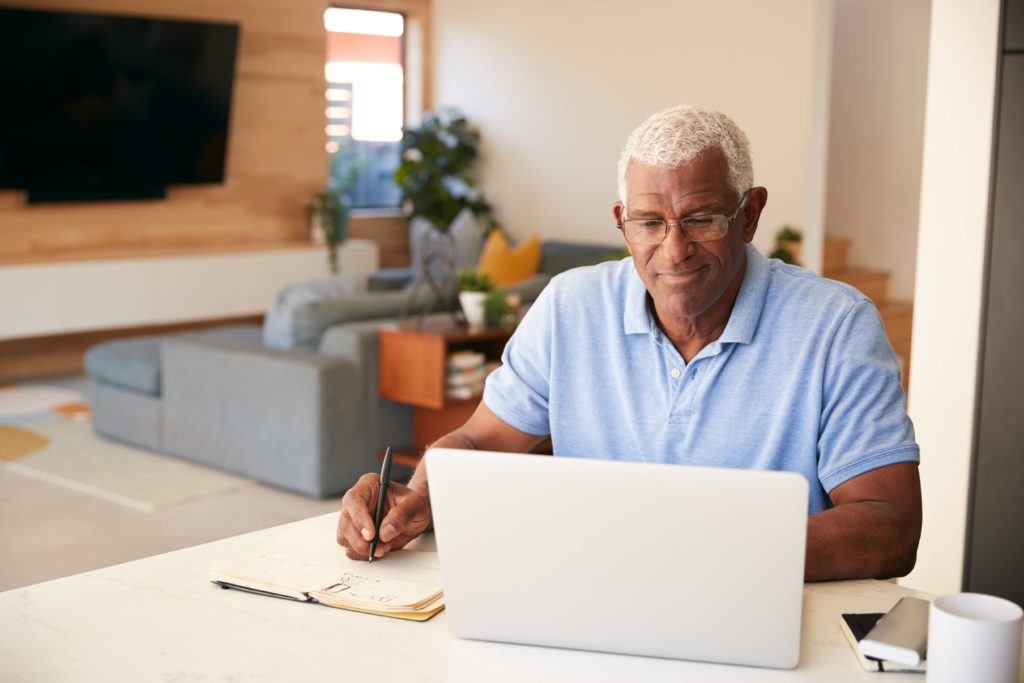 Since the outset of the COVID-19 pandemic, businesses in the restaurant and hospitality industry have been hit the hardest economically, especially with local and state restrictions and social distancing measures put in place, personal and business finances have felt the effects of the pandemic. During times of economic uncertainty, it can be easy to feel overwhelmed, especially when it comes to your finances and when you own a business, the headache can be even greater. According to a recent survey from the National Endowment for Financial Education (NEFE), they found that nearly 9 in 10 Americans say that the COVID-19 crisis is causing stress on their personal finances. It is evident, the pandemic has disrupted the economy of the nation in unprecedented ways. This disruption in the economy has caused scores of small businesses to close permanently and many people to lose their jobs. Finances. 
Research Your Options

Finances. 
During times of great uncertainty, researching your options to stay afloat financially is a good starting point. Knowing what do if you can't pay your bills is essential for protecting your assets. Maybe rent can be difficult to pay this month, it can be helpful to communicate with your landlord, as they are probably worried about payments as well. In addition, if you owe back on your student loans, you may be overwhelmed and bogged down by the amount you still need to pay back, yet many lenders have begun making accommodations to offer relief from the stress of COVID-19. Finances. 
In response to the pandemic, the government, and many banks and credit unions have temporarily adjusted their lending policies to better alleviate the financial hardship that has plagued businesses. In addition, the SBA loan program have provided small businesses with a helping hand which has helped them stay in business. Finances. 
Budgeting Money for Personal

Finances
If your paycheck or business income dried up due to a layoff, reduction in hours or lack of business revenue, you need a realistic crisis budget. Initially, if you are looking for savings benchmark for your emergency fund, it will depend on your monthly expenses and the stability of your income. The Certified Financial Planner Board of Standards teaches the following rules of thumb: Finances. 
If you are a single-earner household, you need a minimum of six months worth of expenses saved.

Finances. 

If you are a double-earner household, you need a minimum of three months worth of expenses saved.

Finances. 

If you are a single-earner household, with a second source of sizable income, you need a minimum of three months worth of expenses saved.
Expenses includes both fixed and variable costs. In other words, how much you spend in a regular month on everything that allows you to maintain your lifestyle,  mortgage or rent payment, car, food, credit-card payments, etc. Finances. 
Budgeting for Businesses

Finances. 
For businesses, it is a little different and there is no denying it; all business owners need a solid emergency fund. While you are in charge of your own income, it's bound to fluctuate and you may have some rougher months as a result. This is why it's best to be prepared with a fully funded business emergency fund that you can fall back on during lower income months. If you are self-employed or run a business, you are probably wondering how big your emergency fund should be, well there are a few tips to consider. You can start by considering how much money you have been spending in your business over the past few months. It's important to know your monthly numbers so you can then decide how long you'd expect your funds to last. Finances. 
For a business owner, it also critical to evaluate the industry you are operating in. Would it be easy for you to pivot and change your products or service offerings if the market changed? If your business is diversified, you will likely have a better chance of earning a consistent income. If you have a seasonal business or do work in a very specialized niche, you will want to set aside more money. In regard to how much money you should set aside for backup funds, setting aside an amount that is most comfortable for you and that brings you the most peace of mind is a good way to go about it. For business owners, 5 to 12 months worth of expenses is a good amount to set aside, which means that if monthly expenses for your business is $25,000 per month, you would set a maximum of $300,000 for a 12-month safety net. Finances.  Finances.  Finances. Finances. 
Emergency Savings in the Bank a Good Idea?

Finances. 
Having to deal with a pandemic, such as the cornonavirus, is why everyone is in need of a cash reserve. It is highly recommended to always keep your emergency funds in an FDIC-insured bank or high-yield savings or an NCUA-insured credit union savings account, so it stays completely safe and accessible 24/7. Both FDIC and NCUA coverages protect you against loss up to $250,000 per depositor, per insured institution, per ownership category (such as single or joint accounts). The coverage includes your principal balance plus any interest accrued. Emergency funds are the backbone of strong, personal financial plans. Managing your budget can be a challenge for some people and can be a stressful process, especially if you have an unexpected emergency pop up. By building up a savings buffer (an emergency fund) you can be prepared to pay for unexpected emergencies without having to turn to credit card debt, family loans, or other borrowing options that create unnecessary stress. Finances. 
Staying Focused

Finances. 
Staying focused is key when you are trying to manage your finances during challenging economic times. As circumstances are constantly changing, remember you are not alone and there are resources available to help you navigate and safeguard your finances. Staying focused on how you can protect your money is vital to a favorable financial future. Evaluate and adjust your spending plan, cut back on expenses and work with lenders and creditors to explore your options. Finances. 
To learn more, about how you can get financial assistance, click here.